New for roofing contractors: roofing pliers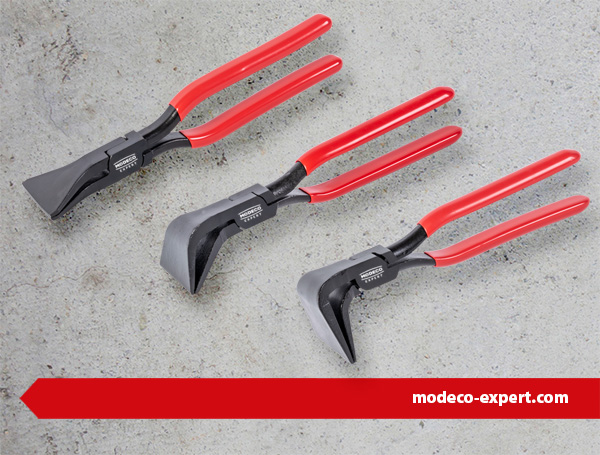 Three types of high-grade carbon steel pliers are the latest MODECO EXPERT offering for roofing contractors.
This set of heavy-duty pliers with jaw angles of 0°, 45° and 90° will make it possible to always choose the right tool type for the work to be carried out. The usefulness of the pliers is enhanced by the optimum jaw width (60 mm), allowing specific bends to be made with maximum precision.
The ergonomic shape that fits well in the hand and the rubberised handle guarantee a secure grip, essential for efficient and comfortable work in often difficult conditions.
The MODECO EXPERT specialist pliers are a must-have for every roofer. They enable seam shaping, fixing and holding the sheet metal during forming and installation, bending, and performance of many other works related to the installation of roof planes and gutters.
Product page: MN-26-14 Roofing pliers