New! Modeco Expert tile leveling system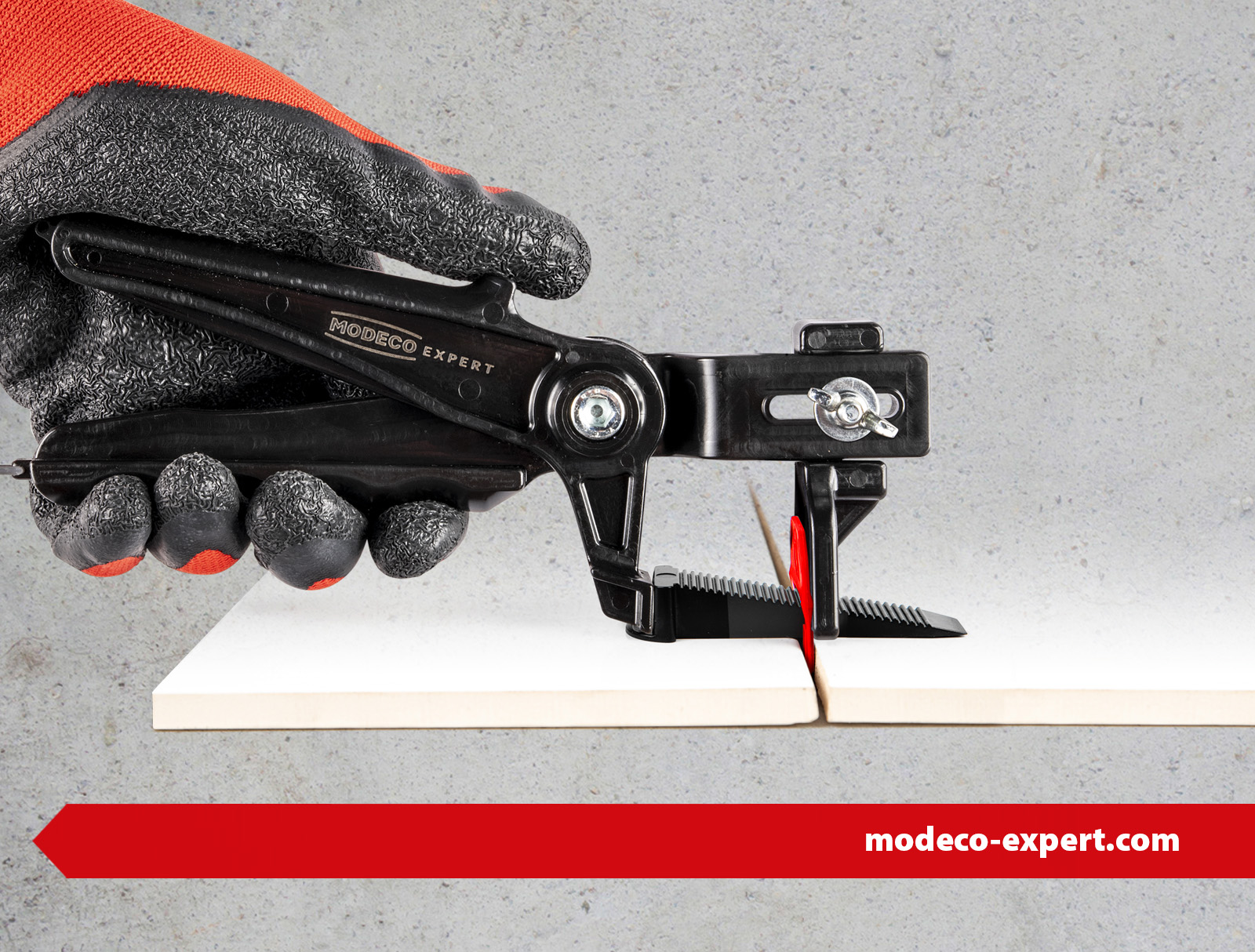 The MODECO EXPERT quick tile leveling system is a product designed for tile setters, stonemasons and DIY. It allows precise leveling of tiles during installation, providing a simple way to improve the quality of the work done, save time and increase productivity. 
The Modeco Expert tile leveling system consists of three components – clips, wedges and pressure tongs. Each of them can be purchased separately. The whole system is available for sale.
System technical features:
The system is adapted to level tiles with a thickness of 3 – 14 mm.
The parameters of the clips allow for a grout width of 1 – 3 mm.
The flat foot of the clips allows use with thin layers of adhesive.
Wedge made of rigid plastic – does not scratch the substrate, suitable for repeated use.
Clip made of durable and flexible plastic ensures perfect adhesion to the tile.
Practical advantages of the solution:
Wide range of application during tiling work, laying tiles on walls and floors.
Easy and fast application, not hindering the conduct of work.
High precision of installations performed, regardless of the size of the tiles.
Perfect leveling, leveling uneven substrates and different thickness of tiles.
Increasing the quality and efficiency of the work.