New product catalogue 2023 up for download now!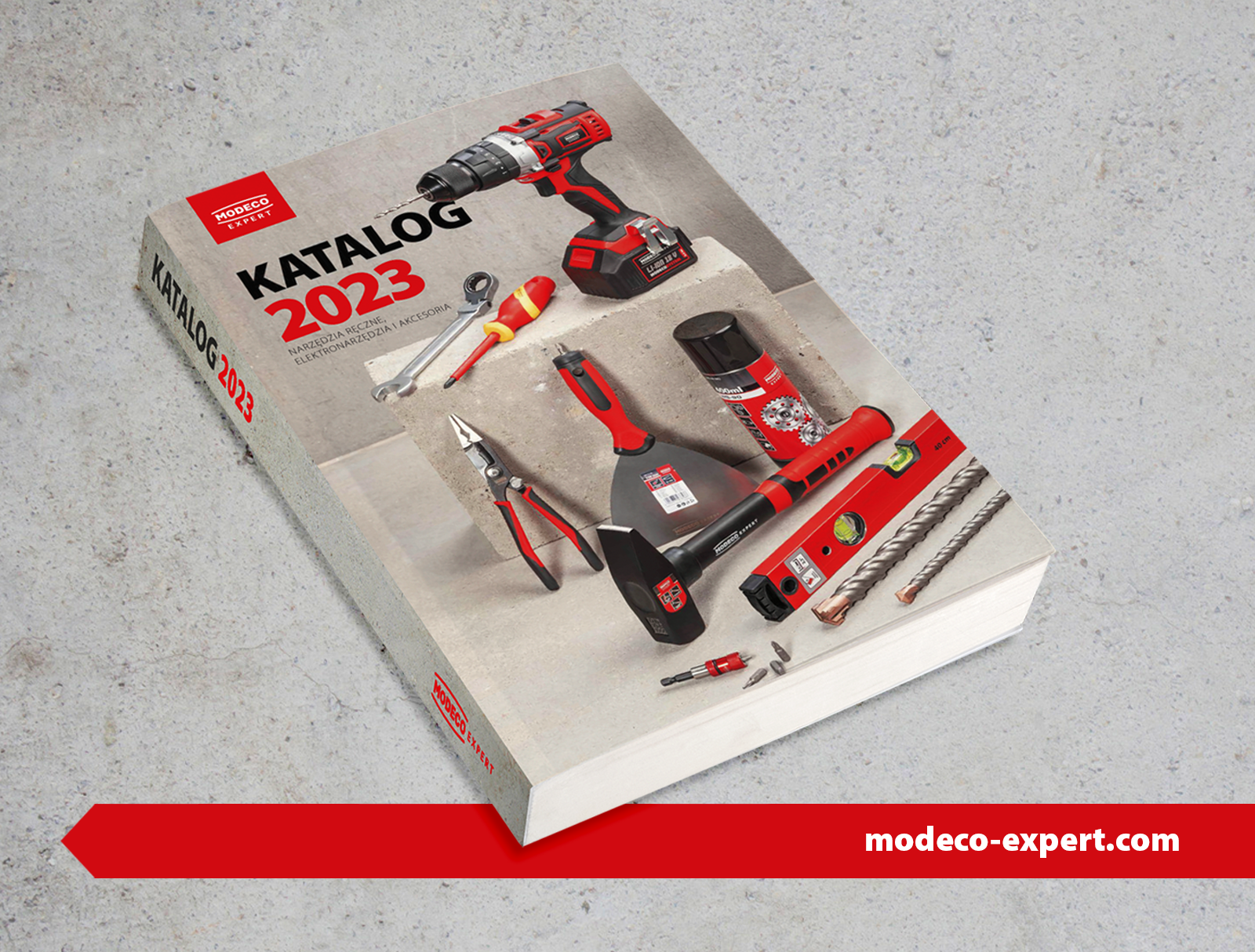 You set the goal – we help you achieve it. For 30 years now, as the Modeco Expert brand, we have been providing an extensive range of high quality tools, tailor-made to fit our customers' specific needs. Today, we are giving you the brand's latest product catalogue, available for download HERE.
Trust cannot be bought, one has to earn it.  At Modeco Expert, we have been doing this for over three decades, consistently monitoring the needs of our customers and incessantly introducing improvements and new products. We set the bar very high, but we continue to excel and do even better every year in terms of quality, reliability, ergonomics, and comfort of work with our tools.
In the latest MODECO EXPERT CATALOGUE, we present products that are suitable for a wide range of applications and meet the expectations of many user groups, from amateur DIY enthusiasts to professionals working in renovation or at construction sites on a daily basis.  To make it easier to choose, we divided our extensive range clearly into the following categories: Power Tools and Power Tool Accessories, Basic Tools, Connection Tools, Mechanical Tools and Automotive Articles, Measuring Tools, Building Tools and Tool Transport Accessories, and Cutting Tools.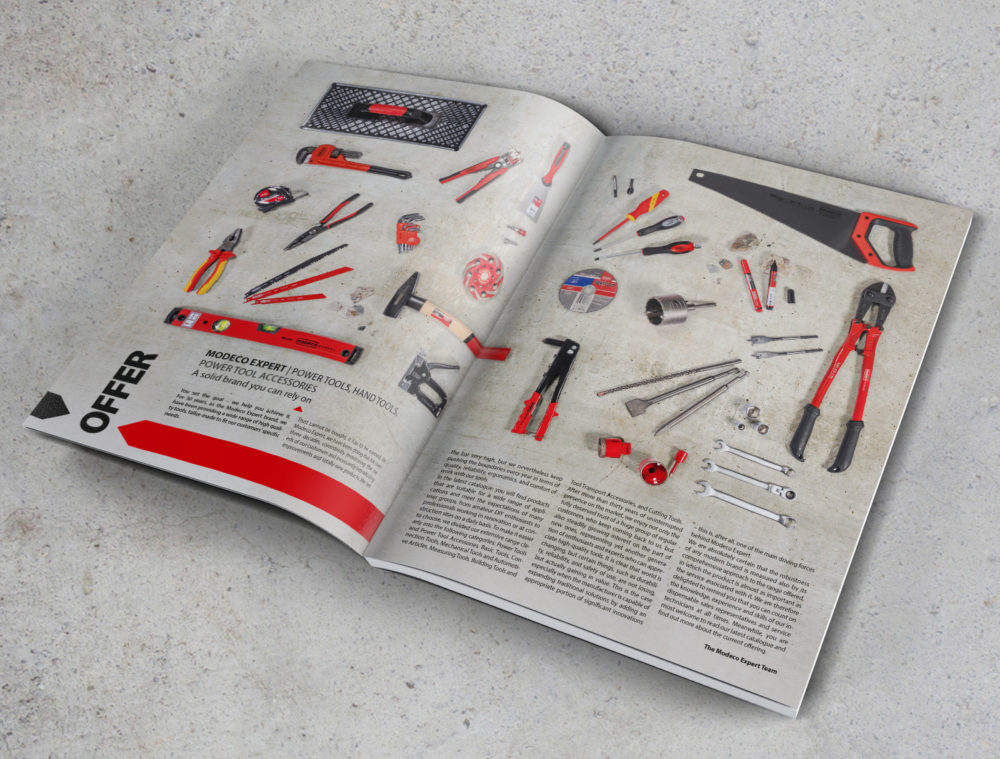 After more than thirty years of uninterrupted presence on the market, we enjoy not only the fully deserved trust of a huge group of regular customers who keep coming back to us, but also steadily growing interest on the part of new ones, representing yet another generation of enthusiasts and experts who can appreciate high-quality tools. It is clear that world is changing, but certain things, such as durability, reliability, and safety of use, are not losing, but actually gaining in value. This is the case especially when the manufacturer is capable of expanding traditional solutions by adding an appropriate portion of significant innovations – this is, after all, one of the main driving forces behind Modeco Expert.
We are absolutely certain that the robustness of any modern brand is measured also by its comprehensive approach to the range offered, in which the product is almost as important as the service associated with it. We are therefore delighted to remind you that you can count on the knowledge, experience and skills of our indispensable sales representatives and service technicians at all times. Meanwhile, you are most welcome to read our latest catalogue and find out more about the current offering.
The Modeco Expert Team