New diamond holesaws with larger diameters of 45, 55, 68 mm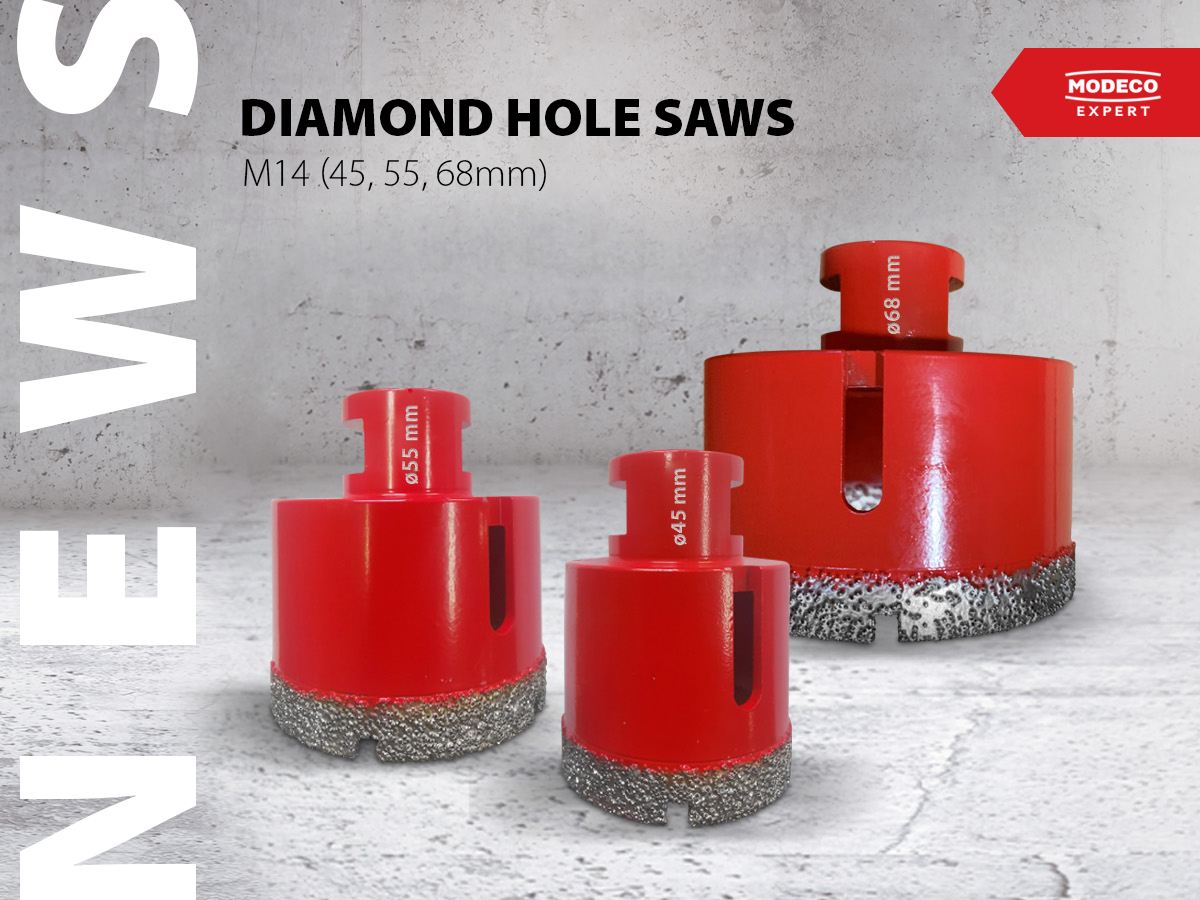 Diamond hole saws are indispensable tools for drilling in ceramics, porcelain, terracotta, marble and granite. Their quality defines what the final effect will be after drilling a hole in such demanding substrates. Based on the needs of our customers, in 2021 we expanded the offer of well-known diamond holesaws with new, larger diameters. Holes with M14 thread in diameters 45, 55, 68 MM are now available.
Like the smaller-diameter diamond holesaws Modeco Expert, they are made with the VACCUM BRAZED technology and allow dry drilling without the need for water, even at very high speeds.
Features & benefits
Perfect for drilling holes in very hard finish materials.
Strength, durability and high quality thanks to the Vacuum Brazed technology, i.e. vacuum soldering.
Dry drilling thanks to the wax inside the hole saws, which melts and cools the working part of the diamonds during drilling.
The M14 thread holder fits angle grinders.
Precise point drilling so that the hole has smooth edges without cracks, chipping and chipping.
High drilling performance even in very hard materials thanks to the durable and clean vacuum connection of the diamonds to the body, which increases resistance to high temperatures and friction
Max. 12,000 rpm suitable for use with most angle grinders.
The body made of durable steel does not break when drilling even with small diameters and guarantees a long service life.